For Halloween 2011, Zoe was a cat. She wore the most adorable fur jacket (faux, of course) and ears with a cute little tail and cozy boots. I've needed to get scrapbooking, but since my scrapbooking stuff is in shambles from the move, I haven't done much.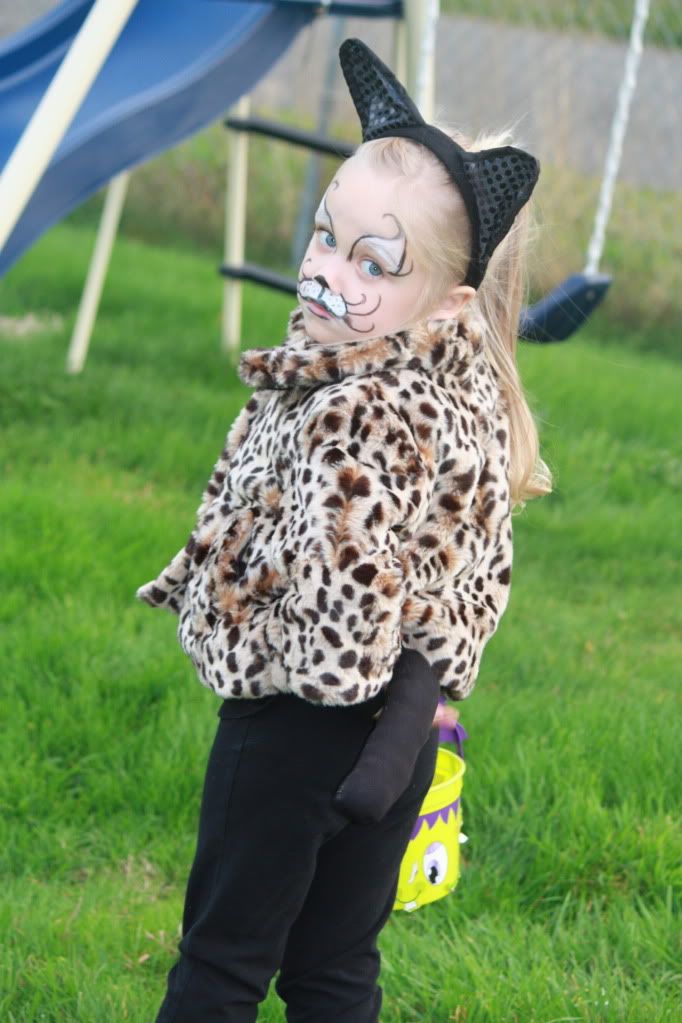 I know, right? Cutest little kitty I've ever seen.
After needing some space yesterday, I disappeared into my bedroom and set up a foldable table and got working.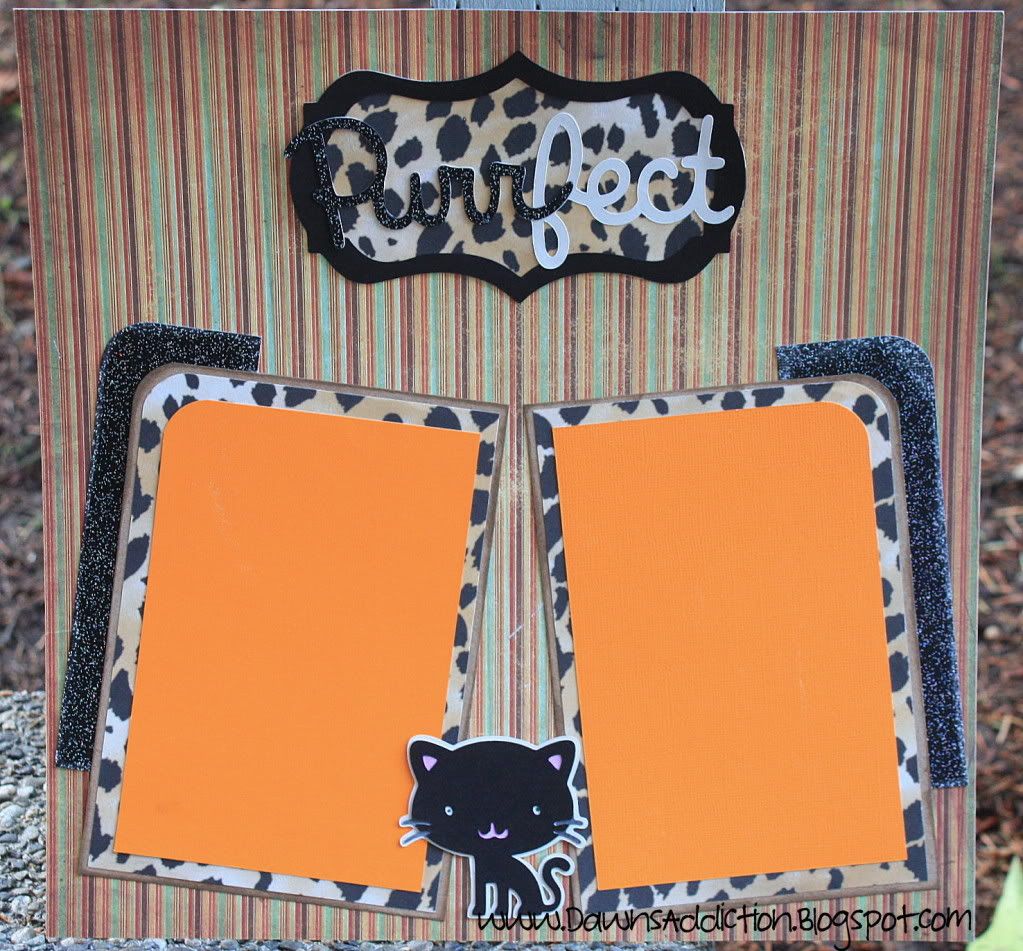 I used paper from Cosmo Cricut as the background (From their Wanted Line), Paper Pizazz for the animal print and the black sparkle from Joann's.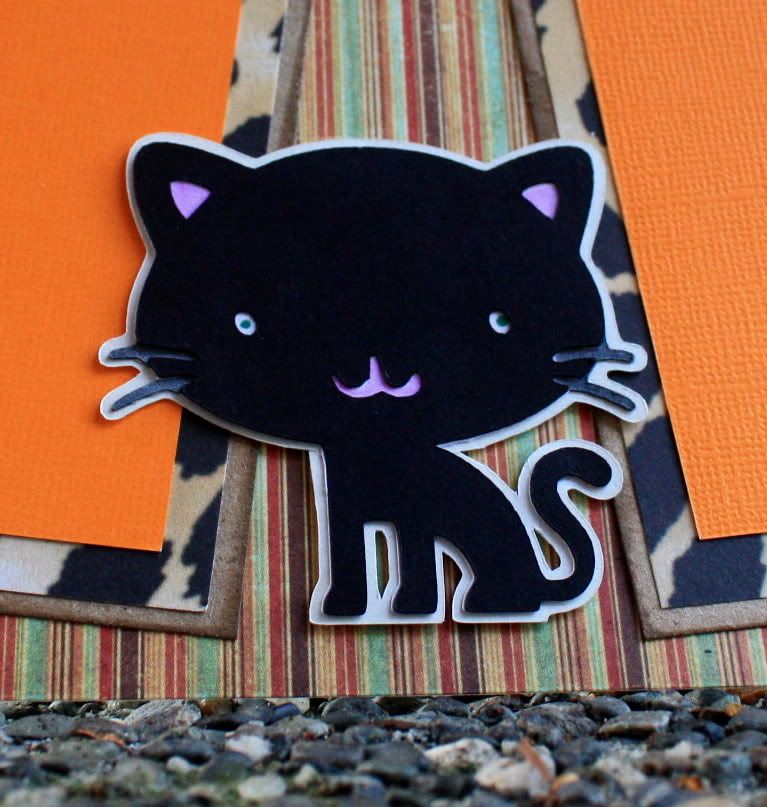 That black cat is from Create A Critter, as well as the 'Purrfect' title. The shape behind 'Purrfect' is from Storybook.
I hope you enjoy this one! I'm going to be shopping for a desk that will fit my space so that I can keep crafting!
Dawn