Hi Everyone!
I'm out and about, working at an
estate sale
for a friend today; but didn't want to leave anyone bored!
I noticed yesterday, while surfing around, that over at
Fred, She Said
there is a download for these flowers in a PDF. They are already patterned, I did a little distressing also with my Tim Holtz Distress Ink in Tea Dye. I'm not usually a fan of downloads and printables, but this definetly gave me a good taste for them, and makes me want more!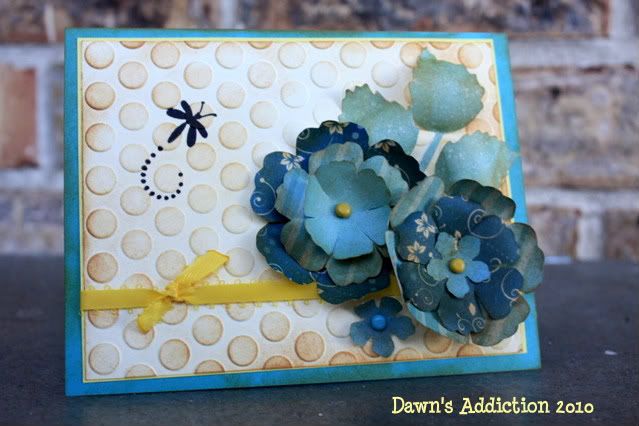 I made the outside pretty simple, with the flowers as the focal point, and on the inside stamped the sentiment below.
I think this will make a great encouragement card for someone going through a tough time. I think the sentiment is supposed to be for Christmas time, but I like it better for encouragement throughout the year.
Did you see all the more recent promo type deals I have going on right now? Or, how about the brand new Gypsy's for $153.00?
Today, Adam is heading to Sumner, WA with Zoe to go to an RC Helicopter Fun Fly with Zoe. I think they'll have lots of fun! They are dropping me off in an upscale city called Newcastle, WA for the estate sale. All week Zoe's been telling people that 'On Saturday, we are building mommy a new sand castle' I just think it's adorable! :-)
Also, in Newcastle there are some spectacular viewpoints of Seattle and the Surrounding areas so you can bet your bottoms that I will have photos to show off!
Can't wait to get them up! I hope you all have a great day!
Also, head over to Papercraft Star today, and vote for your favorite card this past week!